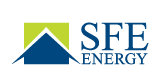 SFE Energy Resources
---
Most Recent SFE Energy Reviews
Pop up
I signed up with this company years ago , and this gentlemen knocked on my door and he wanted to see my bill I told him no at first then i brought the bill and i already had sfe ! He gave me the customer service number so I can get there updated rate ..... thanks Giovanni !

— Sfe customer from Hayward CA
SFE California
Im so glad SFE came to my door and help me understand my bill. I use too much gas!

— Danny from San Jose CA
SFE California
Agente puede venir cualquier da gracias SFE por ayudarme con mi pago

— Esteban from San Jose CA
4-5 Star Reviews: 23 (32%)
Pop up
I signed up with this company years ago , and this gentlemen knocked on my door and he wanted to see my bill I told him no at first then i brought the bill and i already had sfe ! He gave me the customer service number so I can get there updated rate ..... thanks Giovanni !
No 3-4 star reviews have been posted or approved yet
Canceled next day
Signed up thinking PGE had a new gas provider. Went online to research the company and found out they're not part of PGE. Figured my bill would be higher so canceled right away. I was not charged a cancellation fee.
1-2 Star Reviews: 47 (66%)
Review
Huge scam! Dont even entertain these people when they come to your door. They pretended they were associated with PSE&G, asked me to sign my initials to provide permission for them to email me information, and then to participate in a phone call where the guy was giving me the answers I was supposed to say. Meanwhile in reality, they were signing me up for their service, not just taking my information to provide me with further details at a later time.
SFE Energy News
No applicable blogs have been written

SFE Energy FAQs
Where can I order SFE Energy electricity?
---
SFE Energy does not have any electricity plans
Where can I order SFE Energy natural gas?
---
SFE Energy does not have any natural gas plans
What do customers think about SFE Energy?
---
That depends on who you ask. There will always be someone who feels wronged by a company, no matter how good they actually are. The average SFE Energy customer review is 2.1 / 5 stars. Keep in mind, consumers will go out of their way to complain far more often than they will to give praise.