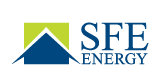 SFE Energy Resources
---
Most Recent SFE Energy Reviews
Nice young man
I usually ignore anyone who comes to my door, but this time I didnt. A representative named Mahmoud came to my home and the experience was delightful. I finally got my first bill and the rate is fixed as the representative stated so as long as it stays that way for 3 years Ill be satisfied .

— Hillary Wilson from Philadelphia PA
Good experience
I was busy working from home and a representative from sfe named Mahmoud came to my door. I was unsure at first but I listened. He informed me about customer choice and broke down how my bill worked.
and so now I have a flat rate every month . — Bianca Jones from Langhorne PA
Flat pricing
Had a great experience when Agent Mahmoud came by and explained the benefits of the flat pricing program
they offered. Now I am enrolled and dont have to how much energy Im using , it comes in flat every month! — Joseph from Philadelphia PA
4-5 Star Reviews: 26 (30%)
Nice young man
I usually ignore anyone who comes to my door, but this time I didnt. A representative named Mahmoud came to my home and the experience was delightful. I finally got my first bill and the rate is fixed as the representative stated so as long as it stays that way for 3 years Ill be satisfied .
No 3-4 star reviews have been posted or approved yet
Canceled next day
Signed up thinking PGE had a new gas provider. Went online to research the company and found out they're not part of PGE. Figured my bill would be higher so canceled right away. I was not charged a cancellation fee.
1-2 Star Reviews: 59 (69%)
SFE ENERGY ARE SOME LIARS BIG LIARS
They lied to me and my wife about our bill being lowered they lied about telling us that we were notified of a cancellation fee of 250$ per gas and or electric bring total to about 500 to cancel I was on budget billing minding my business paying what I was paying a month and they sent my bill over 125 dollars more a month no way I will tolerate this I would not have signed up if I knew about a cancellation policy no
SFE Energy News
No applicable blogs have been written

SFE Energy FAQs
Where can I order SFE Energy electricity?
---
SFE Energy has electricity plans in Texas
Where can I order SFE Energy natural gas?
---
SFE Energy does not have any natural gas plans
What do customers think about SFE Energy?
---
That depends on who you ask. There will always be someone who feels wronged by a company, no matter how good they actually are. The average SFE Energy customer review is 2.1 / 5 stars. Keep in mind, consumers will go out of their way to complain far more often than they will to give praise.