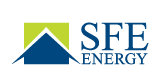 SFE Energy Resources
---
Most Recent SFE Energy Reviews
Pop up
I signed up with this company years ago , and this gentlemen knocked on my door and he wanted to see my bill I told him no at first then i brought the bill and i already had sfe ! He gave me the customer service number so I can get there updated rate ..... thanks Giovanni !

— Sfe customer from Hayward CA
SFE California
Im so glad SFE came to my door and help me understand my bill. I use too much gas!

— Danny from San Jose CA
SFE California
Agente puede venir cualquier da gracias SFE por ayudarme con mi pago

— Esteban from San Jose CA
4-5 Star Reviews: 23 (34%)
Pop up
I signed up with this company years ago , and this gentlemen knocked on my door and he wanted to see my bill I told him no at first then i brought the bill and i already had sfe ! He gave me the customer service number so I can get there updated rate ..... thanks Giovanni !
No 3-4 star reviews have been posted or approved yet
Canceled next day
Signed up thinking PGE had a new gas provider. Went online to research the company and found out they're not part of PGE. Figured my bill would be higher so canceled right away. I was not charged a cancellation fee.
1-2 Star Reviews: 43 (64%)
SFE is a scam all across the board
SFE is a scam. I used to work for the Maryland location. If you call them out for their awful customer reviews they say things like " Oh its a billion dollar company of course there will be bad reviews. They mistreat their employees. They drop us off in random locations and we have to go door to door ALL day NO breaks. Alot of woman end up leaving because unlike the guys who they tell us to just use the bathroom behind a tree or something the females would have to either wait for a ride to use the bathroom or walk. They do not save you money and all they are trying to do is switch your supplier. Switch at your own risk. Oh yeah one last thing we get our paychecks through cash app. While I was working there I have never seen a paystubs and I was there for a little over a month
SFE Energy News
No applicable blogs have been written

SFE Energy FAQs
Where can I order SFE Energy electricity?
---
SFE Energy does not have any electricity plans
Where can I order SFE Energy natural gas?
---
SFE Energy does not have any natural gas plans
What do customers think about SFE Energy?
---
That depends on who you ask. There will always be someone who feels wronged by a company, no matter how good they actually are. The average SFE Energy customer review is 2.2 / 5 stars. Keep in mind, consumers will go out of their way to complain far more often than they will to give praise.