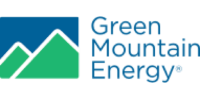 Green Mountain Energy Resources
Green Mountain Energy Company was founded in 1997 with the mission to change the way power is made. As the longest serving renewable energy retailer in the country, Green Mountain is a green power pioneer.
---
Most Recent Green Mountain Energy Reviews
Thank You Green Mountain
During the winter storm here in Texas I was so nervous that my bill would go through the roof.
I was one of the lucky ones who did not lose power. I'm a senior and was very very concerned that I would experience price gouging. I did not and I can't tell you how proud I am to be a Green Mountain Energy customer because if it. As we know, other electric companies did try to price gouge.....So sad and so wrong during a time of great devestation....
My complete and sincere gratitude and compliments to Green Mountain Energy for their
honesty and obvious care and concern for their valued customers...
Thanks again and job well done
Green Mountain.
I will continue to recommend your services to family,friends and others... — Ms Sherry from McKinney TX
Very Happy with Green Mountain Energy
I normally never, ever take the time to write reviews but after seeing so many bad ones, I felt compelled to share my experience with Green Mountain Energy. I have been a completely happy customer with them, and their customer service is beyond great. No hidden fees, prices are exactly what we agreed to. I highly recommend this company. Also, during the Texas freeze this year, we NEVER lost power save for the couple hours in the middle of the night due to mandatory rolling blackout.

— Happy Customer from Spring TX
Love Green Mountain Energy
I've been with them for over 5 yrs. no gimmicks. not the cheapest rate but best bargain overall when you have stability of fixed rate and no unexpected fine prints.

— Truli from Richardson TX
4-5 Star Reviews: 62 (14%)
Big Fan of GME
As promised, the rate on my bill only increased slightly. I feel better paying my bill each month knowing it is going towards cleaner sources than before.
3-4 Star Reviews: 25 (6%)
DISCONNECTED SERVICE, THEIR MISTAKE!!
I called the morning of Jun. 1,2020 to ask the why my electricity is disconnected. I clearly called them on 2 occasions to cancel my disconnection notice since I had not yet moved into my house. They told me after I waited over an hour being transferred, that they will connect me in 1 or 2 hours top. It is not 5:15 p.m I have NO ELECTRICITY & they are not answering. I am so humiliated after paying them $218.00 balance that was suppose to be made in payments & they still haven't taken the time to connect my service. It is outrageous. I have been a loyal customer for over 5 or 6 years.
2-3 Star Reviews: 37 (9%)
Too expensive
Poor customer service last month electric bill was kinda nice $170.00 this month paid $321.00 over $150.00 jump in just one month glad I am going with txu !
1-2 Star Reviews: 246 (57%)