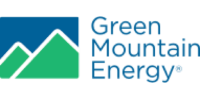 Green Mountain Energy Resources
Green Mountain Energy Company was founded in 1997 with the mission to change the way power is made. As the longest serving renewable energy retailer in the country, Green Mountain is a green power pioneer.
---
Our Rating of Green Mountain Energy
All Green Mountain Energy Plans
Monthly Recurring Charge
The 'Monthly Recurring Charge' is a fee that the provider will add to each of your bills in addition to the electricity/gas usage charges.
1 month
Variable Rate
8.49
¢ / kwh
8.3%
under market rate
Compared to the current NYSEG - Zone E rate of
9.2600¢ / kwh
$0.00 monthly recurring charge
24 month
Fixed Rate
9.99¢ / kwh
$0.00 monthly recurring charge
12 month
Fixed Rate
10.99¢ / kwh
$0.00 monthly recurring charge
24 month
Fixed Rate
11.39¢ / kwh
$0.00 monthly recurring charge
12 month
Fixed Rate
11.69¢ / kwh
$0.00 monthly recurring charge
Most Recent Green Mountain Energy Reviews
Thank You Green Mountain
During the winter storm here in Texas I was so nervous that my bill would go through the roof.
I was one of the lucky ones who did not lose power. I'm a senior and was very very concerned that I would experience price gouging. I did not and I can't tell you how proud I am to be a Green Mountain Energy customer because if it. As we know, other electric companies did try to price gouge.....So sad and so wrong during a time of great devestation....
My complete and sincere gratitude and compliments to Green Mountain Energy for their
honesty and obvious care and concern for their valued customers...
Thanks again and job well done
Green Mountain.
I will continue to recommend your services to family,friends and others... — Ms Sherry from McKinney TX
Very Happy with Green Mountain Energy
I normally never, ever take the time to write reviews but after seeing so many bad ones, I felt compelled to share my experience with Green Mountain Energy. I have been a completely happy customer with them, and their customer service is beyond great. No hidden fees, prices are exactly what we agreed to. I highly recommend this company. Also, during the Texas freeze this year, we NEVER lost power save for the couple hours in the middle of the night due to mandatory rolling blackout.

— Happy Customer from Spring TX
Love Green Mountain Energy
I've been with them for over 5 yrs. no gimmicks. not the cheapest rate but best bargain overall when you have stability of fixed rate and no unexpected fine prints.

— Truli from Richardson TX
4-5 Star Reviews: 62 (14%)
Big Fan of GME
As promised, the rate on my bill only increased slightly. I feel better paying my bill each month knowing it is going towards cleaner sources than before.
3-4 Star Reviews: 26 (6%)
No more Solar plans from a Green Company??
We put 1.75 MHZ into the grid this month and pulled ~1,100 KW and we got a bill for 90$ - how does that math work? I called Green Mountain to check and see if it was just an error but was informed that the plan we were on no longer exists (they did not contact me) and they ONLY have a month-to-month plan available now AND that is it - meaning the price can/will vary as Green Mountain deems necessary. Adding to this, what happen to the ~600 KW+ our panels put on the grid?? I was told by Green Mountain that the energy amount added to the grid by our panels was less than we burned as reported by Oncor. Sorry - I was born at night, but not last night. I have moved to Rhythm Ops, LLC and recommend all Solar panels owners using Green Mountain consider the same or plan on the month-to-month reality.
2-3 Star Reviews: 42 (9%)
Good past solar plans, not so much anymore customer service doesn't know their plans
I had Green Mountain Energy for the first two years I had solar panels on my house. The plans at that point were great, though now that they have expired their remaining solar buy-back plans are MUCH worse (can't be credited for excess generation in a month, no carryover, and <1:1 credit for even production up to your intake from the grid) so am looking elsewhere.

I understand companies are trying to figure out how to make money off this and experimenting with different plans so that was disappointing but not totally unexpected. What sparked me to write a review was that when I called to find out about switching to a plan still listed on their website but that errored when I tried to sign up, the person I spoke to really didn't know their plans (turns out the one I wanted is still listed on the website but no longer available, btw). I literally had to explain how the solar buyback works, how the charges on the EFL added up, etc., just to finally get to the point where he understood how their own plan worked - and then said "well, you should probably just sign up for this one we offer because you won't find anything better". Really frustrating. I was put on hold several times while I thought he was trying to find additional information or alternate plans, turns out he was just trying to figure out how the plans I had already explained worked.

Billing and account management while I had them worked fine, but disappointed at how drastically they curtailed their solar support and that in trying to find out what alternatives I had, I had to spend my time explaining how electricity charges work to their customer service person. It was a half-hour conversation where the only new information I got was "yes, that plan on our website is not actually available," which would've taken 20 seconds to say if they actually valued our time.
1-2 Star Reviews: 259 (58%)