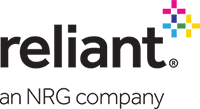 Reliant Resources
Reliant Energy is one of the original incumbent electricity providers in Texas that was spun off from their generation assets when Texas deregulated their electricity market in 2002. They are one of the largest and most recognized electricity providers in Texas. In 2009 Reliant Energy was purchased by NRG and has since expanded their service territories to include Illinois, New Jersey, Delaware, Maryland, Massachusetts, Pennsylvania and Washington D.C.
New Jersey based NRG, one of the largest energy conglomerates in the United States. NRG operates more than 25,000 megawatts of energy generation capacity, including nuclear, wind, solar, natural gas and coal assets.
---
Most Recent Reliant Reviews
Educated sales service!
So I've begun shopping for electric providers now due to covid and at the need for at-home savings, I had the privilege of working with Mr Anthony Trevino out of Grand Prairie Texas. I've always considered myself a smart shopper but never in the area of electric costs. And I've never worked with Reliant Energy ever. My experience today was enlightening to say the least. I spoke to someone that was passionate to not only sell the product but to genuinely help me learn and break down what every cost means. And although I did not make a switch today (due to some transition), when I am ready and I will be, Anthony Trevino at Reliant Energy will have my business that's for sure! Thank you Mr Trevino for making an educated Electric Energy Shopper out of me and making me feel better about this life decision.
Claudia Martinez Pena — Anthony Trevino - Reliant Energy Rep from Burleson TX
Mrs Drama Queen
Hi as you may guess yes I am Mrs Drama Queen. I just became a customer today and power was scheduled for turn on today. I thought when i was approved with 0 deposit it was a good day that it was my lucky day. NOT! First off it was not from Reliant all that had happened , had happened. I had been living with my In-Laws for the past 7 months , 5 days , 4 hours , 57 mins. , and 15 seconds. Yeah that bad. Anyway a house my Mother In-Law owned all of a sudden became ours. My husband and I's. I had to go through drama to get the people living there out. Finally I had to get them evected. So out they went. I am not sure exactly when but they were gone by the time I went by yesterday checking to see if it was cleared so I could starting moving. Well people when you move into a new place dont forget to check everything including the utilities if they were on or off. As far as I knew they were on that pay as you go electric. I had told them a few days before to shut everything down that I wouldn't carry them , so yesterday I assumed all was off. Today I called around for Power and up tell Reliant none of the others made any sense. Seriously! When I was approved and told my Power would be on today. I was excited. My husband he has serious seizures. Especially in hot mugging weather , which was what it was like today. My husband has what they call Grandma Seizures which is the worse of it's kind. And almost all of the time when he has one he ends up in the hospital , at times as long as a month. Anyway after a hour went by I got on my tablet , found Reliant signed up waited about a hour then got on my tablet again , going to Reliant's web page and the lady who helped me ( think her name was Sandra ) was calm , polite , and very helpful. She assured me that the power would be turned on. So after logging off I waited for almost 3/4 hours. You ever have the feeling of pure panic run through-out your body? I did! I was scared out of my mind. My husband usually is the only one who can calm me down. Well he was Pail as a ghost. That's when I started calling again. What they on the other line didn't know , ( the Reliant Customer Service Person ) was I couldnt drive my husband to the hospital , and my tablet refuses to let 911 calls go through. I didn't tell them this , honestly I didn't think it would matter to them. Then my phone decided to have a mind of its own it kept shutting down , and always just when I was about done. It did this about 4/5 times , each time I had ( at least I thought I did) to start over. They , in total I believe was three no four operators , all started out with getting me calm and I would tell them what was going on , never failing right on cue that's when my tablet decided to venture on it's own. It shut off. Well this went on until the 5 time and then I think Juan C. Is his name. He stopped me before I got first sentence out , he said no problem that he'd would read the notes or what not and he'd be right back. Minutes later he was confirming the questions and concerns i had expressed to the other Operators. He said no problem got it. Guess what , yeap my Tablet went blank
I wanted to scream , but instead I cried. That's when it happen !Bam! Power! The Power came on. Well my husband is good. He took a cold shower and rested. As the night winds down I remembered what JuanC had said right before being disconnected, he said no problem I got it. And I'll be dam he did just that. Now I on the other hand , Yes I am doing fine but after spending 4 hours on and off the phone , not knowing what I'd do if my husband had one of those moments , I am now off to the liquor store I think it's a good night for me and Mr. Patron to get to know each other. Thanks Reliant for being what all the other electric companies swear up and down to be , but aren't. That's honest , caring , helpful in times of need , a friend.
Well all at Reliant
( Especially the ones that had come to my rescue )
Stay safe , and Healthy
And Please..........
" Be Safe "
" Be Happy "
" Have Fun "
" Peace Out "
Sign: A Very Happy Customer
Lisa C. — Lisa Coppage from San Angelo TX
Excellent service
The service is excellent, helpful staff and great experience

— Vo from Sugarland TX
4-5 Star Reviews: 60 (13%)
Great Company
We switched to Reliant two years ago and we have been very happy with this decision. Customer service is great! We were locked in for their 12 month rate and we have saved hundreds of dollars. I recommend Reliant to everyone.
3-4 Star Reviews: 33 (7%)
Telephone chat
I chatted online with my phone to Brittany. I called asking for extension, I was able to get more time than originally requested. I want to thank Brittany for being so helpful and prompt in assisting me. She was very professional and I can tell she is very nice. Thanks again Brittany good job
2-3 Star Reviews: 57 (13%)
Experience with Reliant Energy
Ive been with Reliant for approximately 45 years,of course at different residences in the city of Houston. Ive been pretty happy with Reliant until I moved to 3903 Portman Glen Lane in 2004. Ive gotten up in age, and since time each time theres rain or a thunderstorm the electricity and the gas are turned off. Each time it happens there are problems with the fuse box,with the air conditioning unit. the water heater, and the light bulbs.At this time in my life I cant afford repairs that cause certain items to have shorter lives. My range is affected, and my washer and dryer. As well as my television sets, my refrigerator, and my garbage disposal. Id like to know why these interruptions in services occur and what is your company doing, if anything, to resolve your issues. Thank you.
1-2 Star Reviews: 244 (54%)