Lock Down Cheap Electric Rates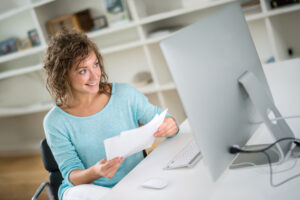 Want a break from that unpredictable Orange & Rockland Price to Compare? Newburgh fixed-rate electricity prices are at their lowest point in 12 months! Therefore, it's a great time to compare the best electric companies and lock down a low rate. Find the best electric rates in Newburgh this spring and start saving today.
Compare the Low Electricity Rates
In Newburgh, you have two options for fixed rate electric plans.
First, we have the XOOM Energy SimpleClean 24 plan. At $0.899 per kWh, Xoom Energy can really help you save. No monthly surprises. The price stays the same for two years. Plus, the rate is the cheapest price the provider has offered in the past 12 months. So, you can feel good about locking in that price for two years!
There are no monthly fees and no early termination fee (ETF). The plan also satisfies NY green energy requirements with at least 50% renewable energy. At the end of your contract, XOOM Energy automatically returns customers to default utility service at a variable rate.
Second, there is the Verde Energy New York Green 12 plan. At $0.1099per kWh it's another good option for cheap electricity. Like its competitor, this plan is also at the lowest price in 12 months. If you go with Verde Energy, you'll be locking in your rate for a full year.
This plan also has no monthly fee and no ETF. Verde Energy also ups the renewable factor to 100%. The provider will automatically enroll you into a variable guaranteed savings rate plan at the end of your contract. You can expect notification of this change 30-60 days before the end of your term. You'll also see charges from your provider and utility on your monthly electric bill.
Best Electric Rates Waiting for You in Newburgh
With either of these fixed-rate plans, remember, you're locking in their lowest rate in the past year! That means not surprise Price to Compare changes. With XOOM Energy you're getting the cheapest rate and you won't have to worry about signing up for a new plan for two years. Verde Energy has a higher renewable percentage and can still help you save money. Learn more about these NY electric plans or compare other available plans at https://www.nyenergyratings.com.