Very Customer Service Orientated.
| | | |
| --- | --- | --- |
| | Have been using Spark's services for many years now and have always found them a good value, costing much less than Clearview and other power I have purchased in other locations. Rates go up now and again, but that's no surprise as long as rates are still lower than competing power suppliers. I have been so impressed with Spark's customer service over the past few years that I looked for somewhere to say thank you. Health issues have made it difficult to keep my bill paid on time far too often. No excuse for not paying on time, yet a reason for having difficulties. I always call feeling awful and somehow they make me feel better before I hangup! Kudos! | |
| | |
| --- | --- |
| Plans & Pricing | |
| Order Experience | |
| Customer Service | |
| Account Management | |
| Likely to recommend | |
— Brianna from Syracuse, NY on March 8th, 2017

We are happy to hear that you have been enjoying our lower rates for several years. We aim to keep our customers happy and look forward to doing so for many more years to come.
— Spark Energy
Customer Service only talkable point
The energy service provided were honestly not up to standards. Billing was confusing not to mention their non-existent Plans and Promotions.
The only professional aspect was their customer service, they were very understanding and acknowledging although that is no excuse for their other shortcomings.
Would not recommend as a first-choice but they aren't not the worse.
| | |
| --- | --- |
| Plans & Pricing | |
| Order Experience | |
| Customer Service | |
| Account Management | |
| Likely to recommend | |
— Christina Consiglio from Birmingham on January 10th, 2017

We apologize for the delay in responding to your review. We sincerely apologize for your experience. We hope that your issues were addressed. If they have not been, please email our Office of the President at oopcx@sparkenergy.com with your account information.
— Spark Energy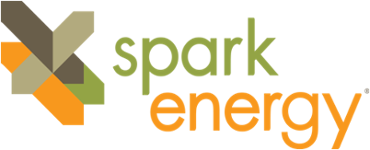 Reviews Overview
---
The best review categories for Spark Energy are , rated at 0.0 out of 5, and , rated at 0.0 of 5.

0.0 / 5

Overall

0.0 / 5

Price, Plans and Promotions

0.0 / 5

Order Experience

0.0 / 5

Customer Service

0.0 / 5

Billing and Account Management

0.0 / 5

Likely to Recommend

About Spark Energy
---
Founded in 1999 and licensed to sell electricity in Texas in 2002, Spark Energy is now a national retail electricity and natural gas provider. They now provider electricity and/or natural gas services in the following states: Arizona, California, Colorado, Connecticut, Florida, Illinois, Indiana, Maryland, Massachusetts, Michigan, Nevada, New Mexico, New York, Ohio, Pennsylvania and Texas.