Is Crypto Mining Illegal in New York?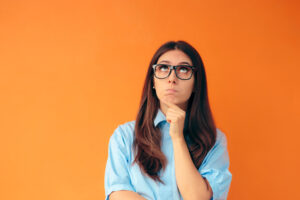 Empty manufacturing and power plants in Upstate NY make cozy homes to a new industry. The crypto mining business is moving in! Some crypto companies do not pay electric utilities like NYSEG for their energy. Instead, they fire up power plants in vacant factories with fossil fuels. They then use the electricity to power their computers and cooling systems. But not everyone is happy about their new neighbors. As a result, lawmakers moved to stop more miners from moving in. Specifically, Governor Hochul signed a two year ban on new fossil fuel-powered crypto mining facilities. The ban has no direct impact on existing sites and does not make crypto mining illegal. For now, that is.
What Does Crypto Mining Mean?
Crypto mining checks crypto sales by solving complex math problems. The process also creates digital currencies like Bitcoin. Solving more problems translates to more profits for miners. To do this, miners use racks of computers, each running multiple graphics cards to solve equations. These set ups use lots of New York electricity. As a result, mining crypto requires tons of power for real profits. Recent numbers show the industry uses 120-240 billion kWh per year. That is as much as the entire country of Australia. And you thought a Con Ed electric bill was pricey!
Why a Partial Ban in NY?
Crypto mining's extreme energy demands proved to be at odds with NY's 2019 CLCPA emission reduction law. Lawmakers and climate groups argue that the fossil fuel-powered miners would keep the state from meeting their lower carbon goals. Residents in places with existing mining site like Seneca Lake also voiced concerns for the environment.
The ban gives the Department of Environmental Conservation (DEC) time to study crypto mining's impacts. The DEC will look at greenhouse gases, water usage, and public health. A study should ultimately help the state move towards green electricity and reduced carbon pollution.
What's Next for Crypto Mining in NY?
Under the new law, the DEC will deny new applications for crypto mining fossil fuel power plants. Existing plants like Greenidge in Seneca Lake and Blockfusion in Niagara Falls are not shut down. However, these sties are feeling the ripple effects of the ban. The state denied Greenidge a new air permit based on air pollution numbers. Blockfusion lost their insurance as a direct result of the new ban. Lastly, depending on outcomes of the DEC's studies, broader regulations could become law. Such laws may shut down a wider range of mining companies or even push the industry out of the state.
Mining Cheap NY Electricity Rates
Crypto mining companies might not be able to take advantage of empty factories Upstate as they hoped. But you can take advantage of cheap electric rates by mining for the best electric plans at https://www.nyenergyratings.com. Read reviews, directly compare NY electric providers, plans, and rates in one place to save money on your NY electric bill!