NYSEG Bill Pay Problems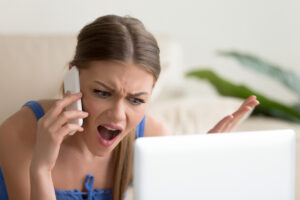 Residents across the state may have recently seen issues with their NYSEG bills. Over the past few months, complaints of late and incorrect bills have streamed into the New York Department of Public Service (NYDPS). With over 4,700 claims, the Department has seen 60% more customer issues with NYSEG than the last two years combined. The rate and range of customer complaints has been so great, the NSYSEG billing errors has launched an investigation.
Explaining NYSEG Billing Errors
In September of 2022, NYSEG and sister company RG&E switched to a new customer information and billing system. The change comes at a complicated time for energy markets with inflation, supply chain issues, and staffing shortages. However, NYSEG can't blame all their billing mistakes on outside forces. That's because the massive spike of consumer complaints makes it clear the company is facing internal issues.
For example, investigators found a similar problem with Central Hudson Gas & Electric. They revealed that the utility was partially aware of issues with a new billing system at roll out. Not only are errors inconvenient, but the high costs for a new system are also passed to customers in their monthly bills. In the case of Central Hudson, the billing system cost $88 million.
What happens next depends on results of the investigation and the response of the companies involved. NYDPS could possibly seek fines or a prudence review which might lead to consumer refunds.
How Do I Dispute NYSEG Billing Errors?
The NYDPS suggests that customers continue to follow a typical complaint process if they notice an issue with their NYSEG bill. First you should contact your utility directly. If you are unable to resolve your issue, then you should file a complaint through the Department. You may file complaints online, over the phone, or in person. After filing, you can return to check on the status of your claim or add information.
NYSEG Bill Got You Down?
If you're a costumer that has been hit by billing errors, we know how frustrating it can be. Not only have energy prices gone up across the country, but budgeting can be nearly impossible when your bills aren't accurate or reliable. Be sure to stay up to date on developments in NYSEG investigation through our blog and the NYDPS. Also, keep checking your energy bills each month to stay on top of an issues. Finally, compare prices and find cheap electric rates at https://www.nyenergyratings.com/