Shop the Best Electricity Plan in New York City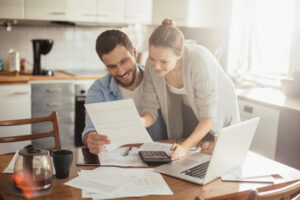 Are you looking to switch electric suppliers in New York City? It's always a good time to compare electric prices and find a cheaper rate. Locking in a low price with a 12-month fixed-rate plan is also a great gift to give yourself this season. But you might be having trouble picking between your options. Don't worry! We're finding the best electricity plan for the season just for you.
Best NY Electricity Rate and Plan
Right now, New York City dwellers are looking at two options for 12-month fixed-rate plans. The first contender is Verde Energy USA New York Green 12. Verde Energy offers electric pricing at 18.69¢ per kWh. With an average electricity use of 12,240 kWh per year, Verde Energy's price will set you back $2,287.66.
On the other side, we have Major Energy New York Green 12. Major Energy's price per kWh comes in slightly higher at 18.99¢. Over the course of the year, this plan will cost you $2,324.38.
The difference between the two plans only comes out to $36.72 per year. But New Yorkers who are really pinching pennies might be best served with the cheaper electric rate.
Best Electricity Supplier in Your Area
At first glance, electricity suppliers stack up head-to-head pretty evenly. To begin, Major Energy charges a $100 early termination fee, but doesn't charge a recurring monthly fee. For renewals, this supplier sends a notification 30-60 days before the end of your term. If you don't do anything with this notification, Major Energy will automatically enroll you in a variable guaranteed savings rate plan. Finally the plans offsets electric usage at 100% with renewable energy credits. This means it's a great option for green energy in New York.
Meanwhile, Verde Energy matches the previous supplier blow for blow in every category. From cancellation fees, to renewals, and renewable energy offsets, Verde Energy is identical to its competitor. However, Verde Energy does have a clear edge in customer ratings. Verde Energy beats its counterpart handily in our rankings system and sets itself apart.
Our Pick for Best Electricity Plan in NYC
Your choices in New York energy suppliers for 12-month plans have a few similarities. But we can easily narrow it down to one clear choice of best electric plan. Verde Energy has a cheap electric rate and better satisfaction ratings with our users. So, they claim the top spot for New Yorkers shopping for a new electric plan this holiday season.
If you want to learn more about saving money on your energy bill, visit us at https://www.nyenergyratings.com/.