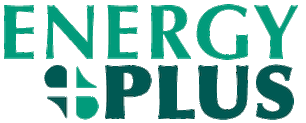 Energy Plus Resources
Founded in 2007 in New York, Energy Plus is a retail electricity and natural gas company that operates in New York, Massachusetts, New Jersey, Pennsylvania, Maryland, Connecticut, Illinois, Ohio and Texas. Energy Plus services approximately 180,000 customers across 7 states. In September of 2011 Energy Plus was purchased by NRG, who has also recently purchased large retail electricity companies Reliant and Green Mountain Energy, both located in Texas.
New Jersey based NRG, one of the largest energy conglomerates in the United States. NRG operates more than 25,000 megawatts of energy generation capacity, including nuclear, wind, solar, natural gas and coal assets.
---
No 4-5 star reviews have been posted or approved yet
No 3-4 star reviews have been posted or approved yet
No 2-3 star reviews have been posted or approved yet
1-2 Star Reviews: 2 (50%)
Beware & watch monthly! Bait & switch tactics.
We joined Energy Plus who promised lower costs. Initially that was true. The low rate changed to one of the highest rates out there. To give an actual example, Atlantic City Electric supply rate was 10.74 and Energy Plus went up to 16.45 on my bill! hat is almost 6 cents more per KWH. (5.71 per kwh to be exact). Of course, when I finally noticed it and called Energy Plus, they offered some type of refund, then a supervisor called and left me a message, but too late. I want to deal with a company that is ethical and competitive rate without having to get gouged, surprised, and then the company tries to keep you as a customer after they gouged you. NO thank you!
Energy Plus News
No applicable blogs have been written

Energy Plus FAQs
Where can I order Energy Plus electricity?
---
Energy Plus does not have any electricity plans
Where can I order Energy Plus natural gas?
---
Energy Plus does not have any natural gas plans
What do customers think about Energy Plus?
---
That depends on who you ask. There will always be someone who feels wronged by a company, no matter how good they actually are. The average Energy Plus customer review is 0 / 5 stars. Keep in mind, consumers will go out of their way to complain far more often than they will to give praise.
All Energy Plus Plans
Monthly Recurring Charge
The 'Monthly Recurring Charge' is a fee that the provider will add to each of your bills in addition to the electricity/gas usage charges.
12 month
Fixed Rate
11.89¢ / kwh
$0.00 monthly recurring charge
24 month
Fixed Rate
12.29¢ / kwh
$0.00 monthly recurring charge
12 month
Fixed Rate
12.39¢ / kwh
$0.00 monthly recurring charge
24 month
Fixed Rate
12.59¢ / kwh
$0.00 monthly recurring charge
24 month
Fixed Rate
12.99¢ / kwh
$0.00 monthly recurring charge